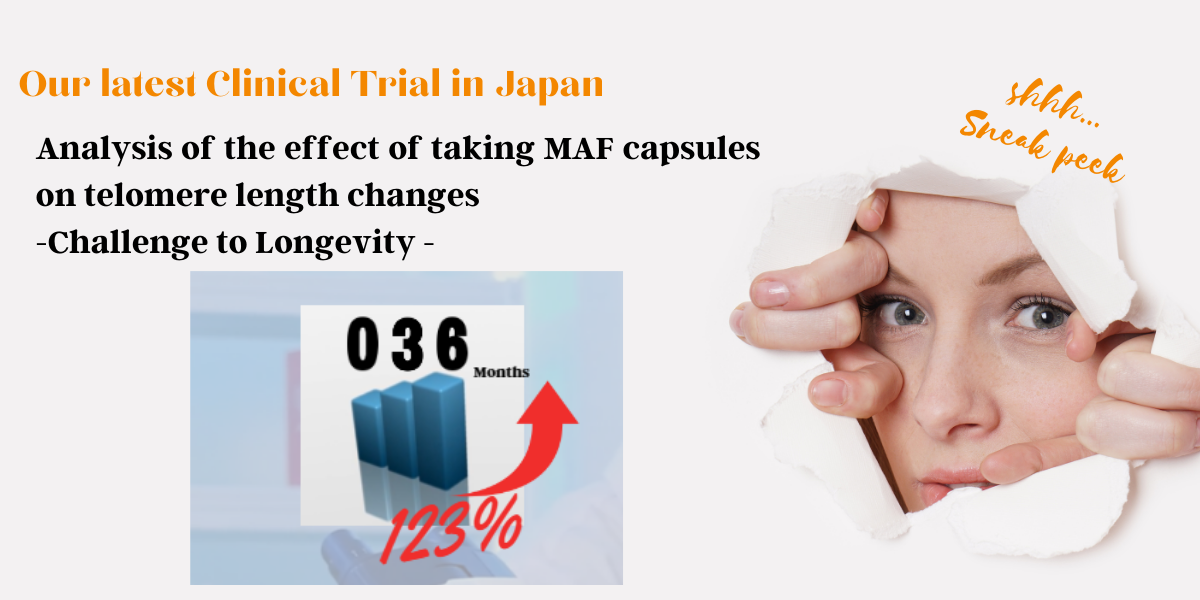 We can't reveal the exact details yet, but here's a little sneak peek!  

The change over time shows a clear increase in telomere length with continued MAF capsule consumption.
Based on a 0-month baseline, telomere length increased by approximately 111% at 3 months and 123% at 6 months.

Telomeres are crucial structures that play a significant role in cellular health and longevity. They are repetitive DNA sequences located at the ends of chromosomes, acting as protective caps to prevent the loss of important genetic information during cell division.

Telomere shortening has been linked to the aging process and age-related diseases. It's often considered a marker of biological aging and cellular health. Cells with shorter telomeres are associated with a higher risk of age-related diseases, including cardiovascular disease, certain cancers, and neurodegenerative conditions.