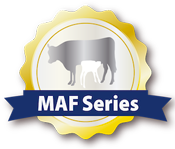 MAF Series
Macrophage Activating Factor Vitamin D
We have created 4 types of MAF products to cover many areas such as mouth, gut and skin.
*Macrophage Activating Factor Vitamin D – MAF series are Saisei Mirai Clinic's very own products which we researched, developed and produce.
Testimonials
"I was taking MAF Capsules for Chronic Fatigue Syndrome. I now am able to keep going all day. And surprisingly, I noticed that my hair regained its natural colour!"
Nicole B
"My hair was regrowing back to how it was 20 years ago!"
Ryan O
"My hay fever symptoms improved in 3 days and I no longer required anti-histamine medicine. I also felt the skin on my face become very smooth"
Jessica T
Explore Articles and More on Our Blog
Keep up to date with the latest news on Saisei Group research, clinical trials, and MAF Series products.