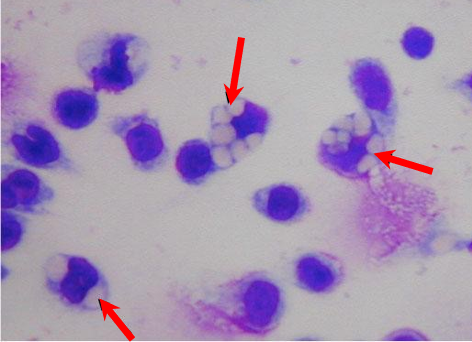 Macrophages are also known to play a critical role in anti-tumor immunity. They can infiltrate into tumors and are found in most tumor sites.

Generally, it is considered that GcMAF increases phagocytic activity, and superoxide radical generation, and has anti-angiogenic and anti-tumor effects. We have also observed that GcMAF increases the number of monocytes in the blood and increases the rate of maturation of Dendritic cells in vitro according to the experiments done by Dr. Kubo at Saisei Mirai.
Phagocytosis assay with Second Generation GcMAF. Photo, University of Tokushima.