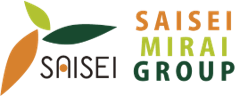 Saisei Mirai has developed the 2nd and 3rd Generation GcMAF in Japan. 
We hold worldwide patents.
We have clinics in Osaka, Kobe, and Tokyo.  Our head office and cell processing center are in Osaka.
We have been mainly treating cancer patients in the past, but we now treat patients with a wide variety of diseases from all over the world.
Saisei Mirai is expanding overseas and now has several branches around the world. Our goal is to help cure serious diseases, such as cancer, autism, and infectious diseases.
Saisei Mirai is conducting joint research with 6 universities in Japan.  A wide variety of researchers from non-medical fields such as engineering, science, veterinary, and pharmacy have come together to develop new treatments.